Overview
Leicester City Council is proposing to change the speed limit from 30mph to 20mph on streets in the Bradgate Heights area.
Most of the streets in the area have already been traffic calmed with road humps and junction tables.  However, the speed limit has not been changed from 30mph to 20mph.  This is what this proposal is planning to do.  It is also proposed to install an additional speed cushion on Lady Hay Road between Lyn Close and Strathern Road in order to constrain speeds where they are currently highest.
The proposed changes will bring the Bradgate Heights area in line with other similar residential areas across the city.
This proposed change is part of a programme of new 20mph zones which was confirmed by the City Mayor on 12th June 2012.
Money has been set aside from the Integrated Transport Capital Programme to pay for the changes if they are approved. It is estimated that the cost of the scheme will be £4,200.
If the proposal for an addition speed cushion is approved, it will be necessary to close the road for about 30 minutes to enable installation.  Residents will be informed of details in due course should the scheme be approved.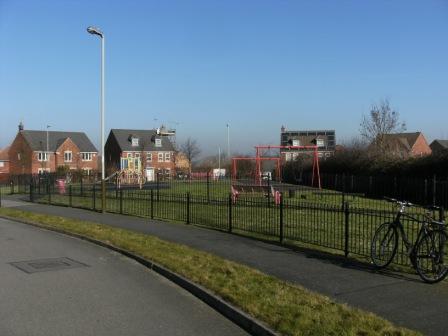 Why we are consulting
The Transport Strategy Team is now consulting residents and other interested parties for their views on the proposed changes.  This consultation will be the basis on which the City Mayor will make his decision on whether to implement the scheme or not.