Consultation Hub
Your participation makes a difference
When making important decisions about local public services, the city council promises to keep you informed, listen to and acknowledge concerns and aspirations, and provide feedback on how public input influenced the decision.
Where it makes sense to do so, we will look to you for advice and innovation in solving problems and incorporate your advice and recommendations into the decisions to the maximum extent possible.
This website will help you to find and participate in consultations that interest you.
You can also subscribe to our RSS feed.
To submit general comments on issues not currently being consulted upon, please use one of our comments, compliments and complaints options.
For information about consultations that started before August 2012, please click here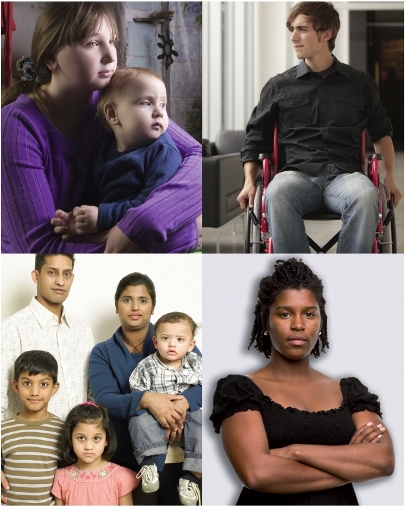 Big changes are being made to council tax benefit.
The city council is inviting residents to submit their views to help shape Leicester's council tax support scheme
Consultation ends in 30 days (28/09/2016)
We Asked, You Said, We Did
Below are some of the issues we have recently consulted on and their outcomes.
We Asked:

We asked for people's views on how neighbourhood services in the north east area of the city could be transformed. We asked for information on how the services are used now and for opinions on how buildings and services could change.

You Said:

that the services provided were more important than particular buildings.
that libraries and the functions they perform, and likewise the activities in community and youth centres, are important for local people.
that the services could be combined into fewer buildings, based on usage, location and proximity of other sites.
that there should be better advertising of community spaces that are available for hire to increase usage and income.
that money could be raised by increasing community room hire charges and by reorganising the use of space in some buildings to accommodate more hires.

We Did:

We are now analysing the responses received in more detail and using these to develop a draft set of proposals. We will consult on these separately when they have been developed.
We Asked:

We asked you for your thoughts and comments on the proposed 0-19 Healthy child Programme in Leicester.

You Said:

The questions in this consultation don't reflect what I want to say about these service
Staff can't work across the whole 0-19 age range.
Please can we have some weekend clinics

 

We Did:

We visited the group, collect their thoughts and ensured they were represented in the service specification
We clarified that we expect the most appropriate Healthy Child Programme (HCP) staff to work with a child, and this may mean overlap between the current 0-5, 5-19, but we would not expect all HCP staff to be working across the whole age range as a matter our course
We have included in the service specification that the provider meets the needs of the service users- having services available at locations and times that suit the service user

 
We Asked:

Is there anything missing or anything you would like amending in Leicester City Council's Elective Home Education Policy?
Is there anything you would like the Home Education Service to do to promote good working relationships with home educators and the local authority?

You Said:

Our policy could reflect more positively the reasons why families choose elective home education
Relationships between the local authority and home educators need to be more transparent

We Did:

We will be reviewing our policy in the light of your comments
We will continue to run our termly network meetings to support those home educating families who value this opportunity
During the consultation process, we ask for your feedback, you tell us and then we make positive changes. Public participation is key to our work. See what happens with We Asked, You Said, We Did.