Overview
Welcome to the Connecting Leicester Consultation.
Our vision for Connecting Leicester is to create a thriving heart of the city by improving the connections between shopping, leisure, heritage, housing and transport facilities, all linked by accessible high quality pedestrian routes.
Our priority is to create excellent connections to provide a safe and family-friendly city centre.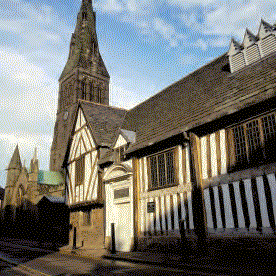 Why your views matter
We believe the Connecting Leicester project can make the city an even better place to live, work and to visit, as well as ensuring the city centre thrives as a focus for Leicester in the future.
Now you know our ideas we would like you're on our vision for Connecting Leicester which you can tell us via this Consultation
Your comments will help us design and take forward our plans for the Connecting Leicester vision.
What happens next
The Connecting Leicester consultation closes on 31st October 2012.
Following the consultation we will be able to use the comments to approve our vision for Connecting Leicester
A summary of the consultation will be available on this site after the closure date
The Jubilee Square element of the consultation closed on 30th September 2012.
After the preliminary consultation on our Jubilee Square proposals, there will be further opportunities for you to comment on the design and details of the scheme as it progresses.
A summary of the preliminary consultation will be available on this site after the closure date