Overview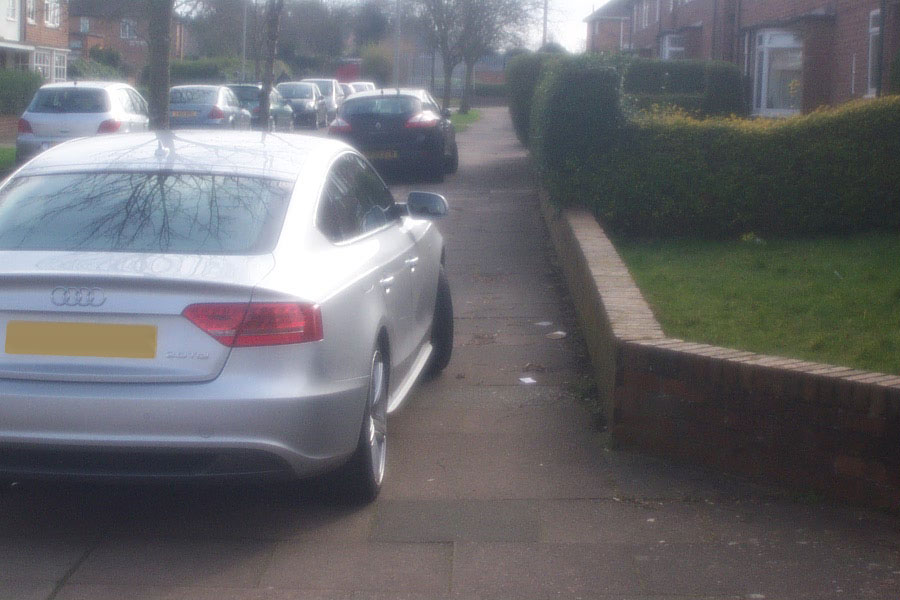 Pavement parking is where cars or other vehicles park either wholly, or with just two wheels on the pavement.
In some parts of the city pavement parking is seen as a major problem so the Economic Development Transport and Tourism Scrutiny Commission is gathering evidence from as many sources as possible to investigate the issue. As part of this exercise we are asking the public for their views.
Please tell us your views by completing our online questionnaire.
Your views are important to us and all of your responses will remain confidential, whether they are positive, negative or otherwise. So, even if you don't find pavement parking a problem we would still like to hear from you so we can get a balanced understanding of the issues and a real picture of what people think.
If you have any photographs of pavement parking you would like to include with your response please email them - with a street name, postcode or location in the filename - to pavementparkingscrutiny@leicester.gov.uk.