Consultation Hub
Your participation makes a difference
When making important decisions about local public services, the city council promises to keep you informed, listen to and acknowledge concerns and aspirations, and provide feedback on how public input influenced the decision.
Where it makes sense to do so, we will look to you for advice and innovation in solving problems and incorporate your advice and recommendations into the decisions to the maximum extent possible.
This website will help you to find and participate in consultations that interest you.
You can also follow us on twitter or subscribe to our RSS feed.
To submit general comments on issues not currently being consulted upon, please use one of our comments, compliments and complaints options.
For information about consultations that started before August 2012, please click here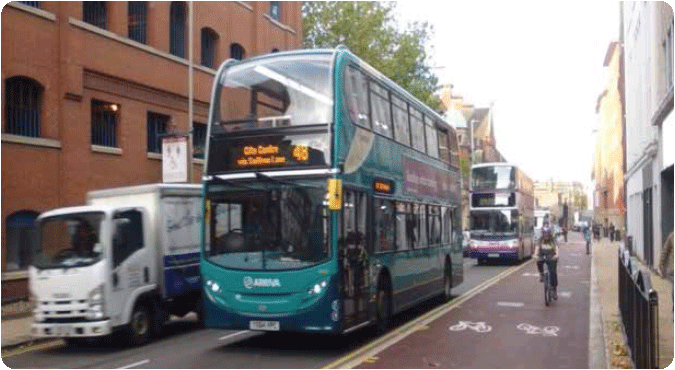 Consultation ends in 20 days (26/05/2015)
We Asked, You Said, We Did
Below are some of the issues we have recently consulted on and their outcomes.
We asked:

whether the public, and our stakeholders approved of the changes we made to the Leicester Local Flood Risk management Strategy after listening to their responses to the first draft circulated in September 2014. We contacted everybody that responded to our first consultation, explaining what changes we made based on their feedback.

You said:

The majority was happy with amendments made to the document with one reservation about cycle paths and one comment on proof reading which was not concerning the strategy.

We did:

We saw no need to make further changes, having dealt with the cycle issue via another group. The document went to the executive for approval and will be available to the public in March 2015.
We asked:

An 8-week consultation over November to December 2014 focusing mainly on how services might be configured across commissioning and local authority boundaries, but without specific proposals. The questions were about having one contract, about one service for Leicester, Leicestershire and Rutland, about keeping specialist substance misuse services in H.M.P Leicester as part of community based substance misuse services, and about a specialised service for 18-24 year olds. There were also two open ended questions about how services could best meet the needs of Leicester's diverse communities and respond to novel psychoactive services (NPS)/legal highs. The background to this includes the current spending review, possible change to commissioning intentions from partners in Leicestershire/Rutland and NHS England ( for work in Leicester Prison). The outcome of this consultation would not directly lead to any decision on these matters but would help our planning for and understanding of substance misuse issues.

You said:

In total 115 individual questionnaire responses were received .The Prison question received most support: 72% of respondents either agreed or strongly agreed. Support for 2 other organisational issues areas-one contract for all services and a Leicester, Leicestershire and Rutland (LLR) organised service-was less clear. Although more respondents were in favour of an LLR service than not (49% to 37%) there was no majority in agreement. This was more so the case for the one contract question where 52% either disagreed or strongly disagreed, yet there was a sizeable minority in favour-42%. Overall there was agreement for a specialised service for 18-24 year olds. A range of comments were also made in response to questions around diversity and NPS.

We did:

No decision has yet been made about the future shape of substance misuse services in Leicester. The responses and comments from the consultation have been analysed and will help us develop a model which will be subject to consultation over the summer. The consultation findings will also help us in discussion with Leicestershire and Rutland Councils and NHS England. Further work on the development of commissioning plans and options includes: -Engagement and discussion with key stakeholders such as users, carers and staff around the findings of the consultation and needs analysis. -Further analysis of local need and trends around drug and alcohol use -Analysis of what the market has to offer both locally and nationally. -Further consultation over May/June on specific proposals.
We asked:

We asked for people's views on how neighbourhood services in the North West area of the city could be transformed. We asked for information on how the services are used now and asked people for their opinions on how buildings and services could change.

You said:

That the services provided were more important than particular buildings. That transfer of assets through Community Asset Transfer would be welcomed. That libraries and the functions they perform and likewise the activities in community centres are important for local people. That the services could be combined into fewer buildings, based on location and proximity of other sites. That there should be better advertising of community spaces that are available for hire to increase usage and income. That money could be raised by increasing community room hire charges and other charges and also by asking for voluntary contributions from users of the sites.

We did:

We are now in the process of analysing the responses received in more detail and using these to develop a draft set of proposals that will be consulted upon separately when they have been developed.
During the consultation process, we ask for your feedback, you tell us and then we make positive changes. Public participation is key to our work. See what happens with We Asked, You Said, We Did.