Consultation Hub
Your participation makes a difference
When making important decisions about local public services, the city council promises to keep you informed, listen to and acknowledge concerns and aspirations, and provide feedback on how public input influenced the decision.
Where it makes sense to do so, we will look to you for advice and innovation in solving problems and incorporate your advice and recommendations into the decisions to the maximum extent possible.
This website will help you to find and participate in consultations that interest you.
You can also follow us on twitter or subscribe to our RSS feed.
To submit general comments on issues not currently being consulted upon, please use one of our comments, compliments and complaints options.
For information about consultations that started before August 2012, please click here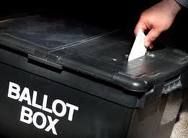 This consultation provides an opportunity for electors in the constituency and interested parties to express their views on the existing arrangements, and where possible make alternative suggestions for consideration in relation to the size and boundaries of polling districts, and the location and suitability of polling places.
Consultation closed on 24/10/2014
We Asked, You Said, We Did
Below are some of the issues we have recently consulted on and their outcomes.
We asked:

We asked for people's views on the way that we provide neighbourhood services in the west area of the city. Our proposals included changing the way that we use community buildings to deliver services. The proposals were drawn up following a previous consultation where we asked for more general views on what neighbourhood services might look like in the future.

You said:

That there is good support for some of our proposals, including making improvements to Westcotes Library, keeping Fosse Library and the Woodgate Resources Centre. That community groups need training, guidance and support so that they understand what is expected of them if they decide to take over the day-to-day running of community buildings. That there are concerns about the possibility of having no local community facility in the north area of Braunstone. That there are concerns around the consequences for existing groups, if centres change to be managed by outside organisations rather than by the council.

We did:

The proposals mean that services provided in the west area of the city are protected. Several buildings in the area will have a new future providing a wider range of neighbourhood services under one roof. We will provide support sessions for community organisations to advise them on how to develop a business case if they wish to take over the running of an available building. We used the views expressed to refine the proposals and to ensure that a local community facility remains in the north area of Braunstone. Plans are being developed for all of the buildings that are no longer required for community use. This means that they will not remain empty, but will either be reused, or they will be demolished so that the land can be used for housing development, or ownership of the building will be transferred to another group or organisation. The council will work with existing groups to ensure that their needs are considered when any changes in the arrangements for the management of buildings are agreed.
We asked:

We asked for your views on the proposed 20mph zone in the Laburnum Road Area.

You said:

We had 1 response to the e-consultation. It was in favour of both the 20mph speed limit and the traffic calming. A paper consultation was also delivered directly to local residents. We had 92 responses and 89 were in favour of the 20mph speed limit whilst 69 were in favour of the traffic calming.

We did:

As a result of the overwhelming support, the City Mayor has approved implementation of the scheme.
We asked:

We asked for your views on the Provisional Draft Charging Schedule for the proposed Leicester Community Infrastructure Levy. We wanted to know whether the viability evidence was accurate and whether the proposed charging rates were appropriate.

You said:

Comments were received relating to the viability evidence and infrastructure as well as further clarification being sought on evidence and the application of some of the proposed rates.

We did:

After reviewing the results and because of recent changes to government legislation we have updated the viability evidence . We have also decided to look again at some of the proposed rates, as well as providing clearer guidance on the charge itself. In accordance with government guidance we are preparing the Draft Charging Schedule, which is the second stage of the CIL consultation process. Consultation will commence later this year.
During the consultation process, we ask for your feedback, you tell us and then we make positive changes. Public participation is key to our work. See what happens with We Asked, You Said, We Did.