Consultation Hub
Your participation makes a difference
When making important decisions about local public services, the city council promises to keep you informed, listen to and acknowledge concerns and aspirations, and provide feedback on how public input influenced the decision.
Where it makes sense to do so, we will look to you for advice and innovation in solving problems and incorporate your advice and recommendations into the decisions to the maximum extent possible.
This website will help you to find and participate in consultations that interest you.
You can also follow us on twitter or subscribe to our RSS feed.
To submit general comments on issues not currently being consulted upon, please use one of our comments, compliments and complaints options.
For information about consultations that started before August 2012, please click here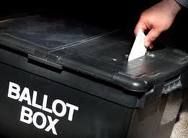 This consultation provides an opportunity for electors in the constituency and interested parties to express their views on the existing arrangements, and where possible make alternative suggestions for consideration in relation to the size and boundaries of polling districts, and the location and suitability of polling places.
Consultation closed on 24/10/2014
We Asked, You Said, We Did
Below are some of the issues we have recently consulted on and their outcomes.
We asked:

Based on information posted at leicester.gov.uk/goldenmile from 20 October, a simple survey asked people to comment on information on ideas for transforming Belgrave Road. The electronic survey went live on 27 October and closed on 24th. November. People were asked to comment on road layouts, traffic levels, security, landscaping, signage etc. and were asked to offer their own ideas for improvement. Four public consultation sessions were held in the Belgrave area. Every household in the Belgrave/Latimer wards was leafleted and the events were publicised online and through social media. Shops along the Golden Mile were also leafleted and were given posters to display. Other meetings were held with local stakeholder groups. A film was produced on the issues in the area which was watched on 'You Tube' 300 times and generated several comments. Information on the website was viewed 289 times. Over 100 businesses were represented at a consultation event at the Belgrave Neighbourhood Centre and the other three meetings saw an attendance of over 50 residents at each meeting. The ideas of shared space and the public meetings received coverage in the loc

You said:

Responses were received via on-line, paper sources and email along with comments submitted via a petition. Majority of respondents were people regularly visiting the area Slower traffic speeds, wider pavements, improved car parking, Landscaping and signage were the most popular areas to improve 24% (22) strongly agreed with the Shared Space concept and 36% (32) Strongly disagreed Tree planting/landscaping, wider pavements, removal of traffic lights were most popular suggestions although each received some favourable response Concern was expressed by disability & access groups over how a potential design could be made safe people who considered 19% (17 people) considered themselves to have a disability Concern was also expressed over the reduction in lanes and what impact this would have on traffic volumes and congestion

We did:

At the Golden Mile Regeneration Group meeting held on 26th November, the results were considered and it was agreed that a working group would be formed comprising resident and business representatives to work with city council officers to take consultation forward to the next stage. The group will come up with the following by the end of March: 1. Identify options and short-list schemes that could be worked up into designs 2. To gain consensus on the preferred scheme 3. To bring option(s) to the next Golden Mile Regeneration meeting, scheduled for 25 March. During this time there will be more consultation with residents, businesses and stakeholder groups. The scope of the project will also be considered in terms of the length of the Golden Mile being considered as part of any scheme i.e. Belgrave Circle to Melton Road inclusive or just to the end of Belgrave Road, as originally discussed. A workshop will take place at City Hall at the end of January / early February
We asked:

We asked for your views on the updated Greyfriars Conservation Area appraisal and Management Plan. The area previously known as 'Cathedral-Guildhall' has come to worldwide attention following the discovery of remains of Richard III in the car park at the back of the council buildings on Grey friars. The discovery in 2013 has put Leicester, and specifically the Greyfriars area on the tourist map as well as completely changing our understanding of the history and development of the area. It has raised the importance of the area from being locally interesting to internationally significant.

You said:

There has been much public support for the adoption of both documents. There were suggestions made relating to the factual content of the documents, as well as the character appraisal map. A number of comments relating to traffic regulations were also received.

We did:

Following consultation, some of the suggested edits were made. A summary of the comments received can be found on the Greyfriars Conservation Area webpage. Both the Greyfriars Conservation Area Appraisal and Management Plan have been approved and adopted by the City Mayor. These documents now replace the previous Cathedral-Guildhall Conservation Area as planning guidance.
We asked:

Our review was prompted by recommendations published by LGBCE in August 2014 after their review of our electoral arrangements carried out during 2013-14. That review resulted in proposed changes to the number and boundaries of wards in Leicester along with our polling districts and polling places across the city. We therefore asked electors in the constituency and interested parties to express their views on the existing arrangements, and where possible make alternative suggestions for consideration in relation to the size and boundaries of polling districts, and the location and suitability of polling places.

You said:

A number of comments received agreed with the Returning Officers proposals and also included suggestions for alternatives.

We did:

The Returning Officer agreed to review the submissions received before the changes were formally approved by Full Council on 13th November and will be implemented after the council elections in May 2015. Once the review was complete; revised ward maps, final proposals giving reasons for our decision and details of all representations received were published on the council website
During the consultation process, we ask for your feedback, you tell us and then we make positive changes. Public participation is key to our work. See what happens with We Asked, You Said, We Did.